Zee Reach "Baile Bah" played by Lil Tiger from Impulse Travel radio show!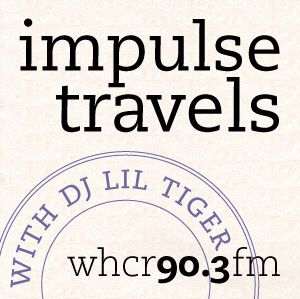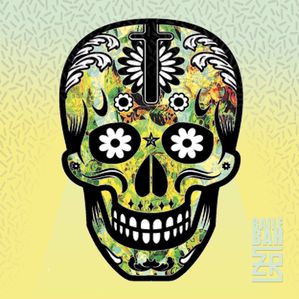 IMPULSE TRAVEL Radio Show.
international music show featuring everything from uk funky, uk bass, african pop, french hip-hop and mexican indie rock to soca, latin reggae, tumba, samba and much more.
Hosted by dj lil tiger on whcr 90.3fm in harlem, nyc. tuesdays: 3a-6a et.
Listen the show HERE

Playlist December 11, 2012
big boi feat. little dragon - mama told me // atl + sweden
mø - pilgrim // denmark
s o h n - the wheel // vienna + uk
sweater beats - i got u // nyc
yuna - lullabies (trackademicks remix) // malaysia + cali
positive flow feat. heidi vogel - children of the sun // uk
mark de clive-lowe feat. ovasoul - everything (d-felic remix) // new zealand + el lay + nederland
jaekim - below the alphabet (city) // hueston
gangways - don't want to // london
jmsn - alone (kastle remix) // detroit + sf
artful dodger - please don't turn me on (disclosure remix) // uk
julio bashmore - au seve // uk
mark de clive-lowe feat. omar + sheila e - get started (full crate remix) // new zealand + uk + oakland + nederland
tortured soul - dirty // brooklyn
andy compton feat. ziyon from liquideep - take it easy (leighton moody mix) // uk + south africa
the xx - reconsider (jaime xx remix) // uk
tourist. - your girl // uk
tatham, mensah, lord and ranx - celebrate // uk
caroline lacaze and the mocambo electric sound orchestra - l'étrange // france
super hi-fi - tri tro tro (beverly road all-stars remix) // nyc
sola rosa feat. spikey tee - love alone (jeremy sole dub alone mix) // new zealand + el lay
zee reach - baile bah // france
carlos barbosa + blasterjaxx - toca flute (sabo moombahton remix) // nederland + nyc
sarkodie + davido - gun shot // ghana + nigeria
dj kent feat. ziyon of liquideep - on top of the world // south africa
joel culpepper - hands // uk
pete philly - one // nederland
frank ocean - thinkin about you (ryan hemsworth remix) // new orleans + canada
jesse ware - sweet talk // uk
amplivibes - without you // nederland
columbia nights - as you are // philly
taylor mcferrin feat. ryat - place in my heart // nyc + philly
lianne la havas - is your love big enough (soul clap mix) // uk + boston
Listen Baile Bah below and GRAB IT FOR FREE