Zee Reach Xclusive Free release on Walmer Convenience !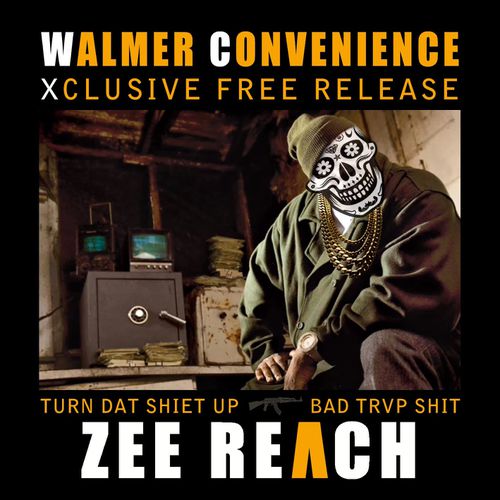 --"Brice from Walmer Convenience"
So happy to give you these two songs. One from each Walmer specialty. And who else to deliver them but our good fucking bro from France Zee Reach? Dude has shown exceptional talent in making all types of global bass and we've been happy to support this guy from the start. As a special treat to us and all of you, the Walmer fam, we got one hot ass moombahton track and one cool ass trap tune. These are just a further demonstration of what this guy is capable of. Enjoy them, when The Dirty Frenchman played "Turn Dat Shiet Up" on the weekend people got crazy. French people helping French people is what this post is all about. Let's do it!
Grab "Turn dat shiet up" & "Bad trvp shit" HERE
Listen below :