Zee Reach "Caramba !" mixed by Dj lil Tiger on Impulse Travel !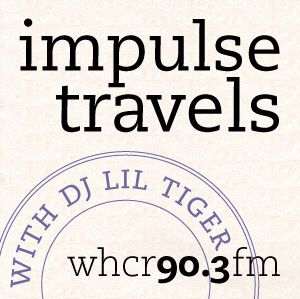 Zee Reach "Caramba" mixed by Dj Lil Tiger on Impulse Travels Radio Show / May 29th, 2012. Listen here.
Impulse Travels is an International music show featuring everything from uk funky, uk bass, african pop, french hip-hop and mexican indie rock to soca, latin reggae, tumba, samba and much more. Hosted by dj Lil Tiger on whcr 90.3fm in harlem, NYC every Tuesday, check these mixs and enjoy. Thanks to Dj lil'Tiger !
Playlist 29th May Radio Show
radio galaxy - out of control // houston
the slakadeliks feat. justin nozuka - keep breathing // toronto
slum village - ez up (tatham + culture mix) // detroit + uk
monkey.sequence19 feat. mar - pretend (kano sano remix) // japan + amsterdam
omar - ghana emotion (scratch professor remix) // uk
columbia nights - as you are // philly
dva feat. isabelle bentinck - in the sunshine // uk
jesse boykins iii - b4 the night is thru (fs green electrolove remix) // chicago + amsterdam
donae'o - love // uk
house of 909 - the blandford superfly // rotterdam
the copasetic - far away // nyc
zaki ibrahim - something in the water // montréal + south africa
jamie xx feat. yasmin - touch me // uk
vybz cartel + busta rhymes - wine and go down // jamaica + nyc
t.o.k. - i don't care (the heatwave remix) // jamaica + uk
congo tardis - sweet lime (feat. marawa the great) // australia
zee reach - caramba // france
captain planet - get you some (erik the red remix) // nyc
pernett - la rumba bacana (nickodemus remix) // nyc
the spy from cairo - gurdjeff // egypt + nyc
tamer hosny - ana wala 3aref // egypt
amr diab - nour el ain // egypt
ahmed el sherif - sahran ma'ak el laila //
indian - hold yuh // trinidad
mr. vegas - i wanna hold you // jamaica
khago - hot like west palm beach // jamaica
khago - tun up di ting // jamaica
kaakie - toffee pon tongue // ghana
boddhi satva - invocation // central african republic
argy feat. bajka - upon ourselves (osunlade remix) //
professor + oskido - jezebel (alix alvarez maftown mix) // south africa + boogie down bronx
l'vovo derrango - resista // south africa
funkommunity - the light // new zealand
dj sun - monday drive // houston