Zee Reach "Caramba !" - Mixed by Dj Lil Tiger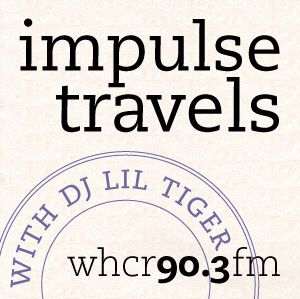 Zee Reach "Caramba" mixed by Dj Lil Tiger on Impulse Travels Radio Show / 24th April, 2012.
Impulse Travels is an International music show featuring everything from uk funky, uk bass, african pop, french hip-hop and mexican indie rock to soca, latin reggae, tumba, samba and much more. Hosted by dj Lil Tiger on whcr 90.3fm in harlem, NYC every Tuesday, check these mixs and enjoy ! Big shout out to lil'Tiger !
Playlist 24th April Radio Show
baby cham - back way // jamaica
bounty killer - ride // jamaica
popcaan - clean // jamaica
stylo g - jugglin // uk
vybz cartel - put it on hard // jamaica
zee reach - caramba // france
congo tardis - sweet lime (feat. marawa the great) // australia
kes the band - stress away // trinidad
machael montano - make yuh rock // trinidad
konshens - dem come out // jamaica
cabo blanco - voces // nyc
ice prince feat. sarkodie - oleku (remix) // ghana + nigeria
donae'o + sarkodie - big ben (remix) // uk + ghana
guru - lapaz toyota // ghana
buk bak - kolom // ghana
keche - sokode // ghana
popcaan - get gyal easy (toddla t remix) // jamaican + uk
dj passion - kuduro logobie // angola
ana tijoux - shock (captain planet remix) // chile + brooklyn
Download it on the official page here