Zee Reach "Caramba !" mixed by Dirty Frenchman on CIUT FM !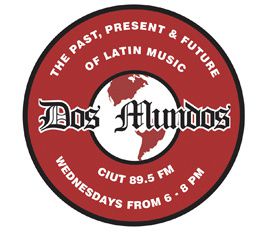 Zee Reach "Caramba!" mixed by the Dirty Frenchman from Walmer Convenience at Dos Mundos Radio Show / CIUT FM.
It was the first time on air for the Dirty Frenchman and I'm sure this is the first of a long list ! Read the post and dowload the Interview with the mix of "Global Bass" musics on Dos Mundos Radio here. Blessings !
Playlist for March 21, 2012
Ana Tijoux – Shock (Captain Planet remix) – Nacional
Sabo – Ay Loco – Sol Selectas
Sabo – Mi Tierra – Sol Selectas
Uproot Andy – Vete (CANCON)
Mama Testa – Haina ft Zut Zut
Matanza – Puya
Zut Zut – Silly Hoe
A Mac – Wanna Do What (CANCON)
Neoteric – Playhouse
Uproot Andy – Sina Makossa (CANCON)
Fellow – Kill It
Zee Reach – Caramba
Noms – Aquaton
Jonkers – Brappin (CANCON)
A Tribe Called Red – General Generations (CANCON)
Torro Torro – Why We Fwee (CANCON)
Feral – Tweet
Los Carlos Kuduro – Tatali
Van Orteez – Shake That
Don Valdez – La Llorona
Kovary – I Am No Rocker
Thornato – U Got To Get Mad
Diamond Bass – All That
Pacheko – Destruyelo
Astor Piazzola – Escuelo (Den5hion)
DJ Alan Rosales – Hasta Que Salga La Luna
Emmerson & Klauser – Why (Pocz rmx)
Pocz – Mortal Kombat
DJ Zant & DJ Blass – Perreo Street
Lolosamo – Morenita Linda (Letta D)
Listen Caramba!